This Is What A $15k Vintage Bathroom Remodel Looks Like
Kendra transformed the ultra-narrow vintage blue bathroom in her South Philly home earlier this year. Here are the details from her renovation, including the final costs of materials and labor and specific sources for the finishes and fixtures:
BUDGET BREAKDOWN
Vanity (custom made): $1078
Countertop: $450
Sink: $100
Lighting: $338
Tile: $642
Medicine cabinet: $379
Fixtures: $2037
Clawfoot Tub: $500 (including shipping and refinishing)
Towel Holder: $40
Labor: $9,150
Total: $14,714
SHOPPING RESOURCES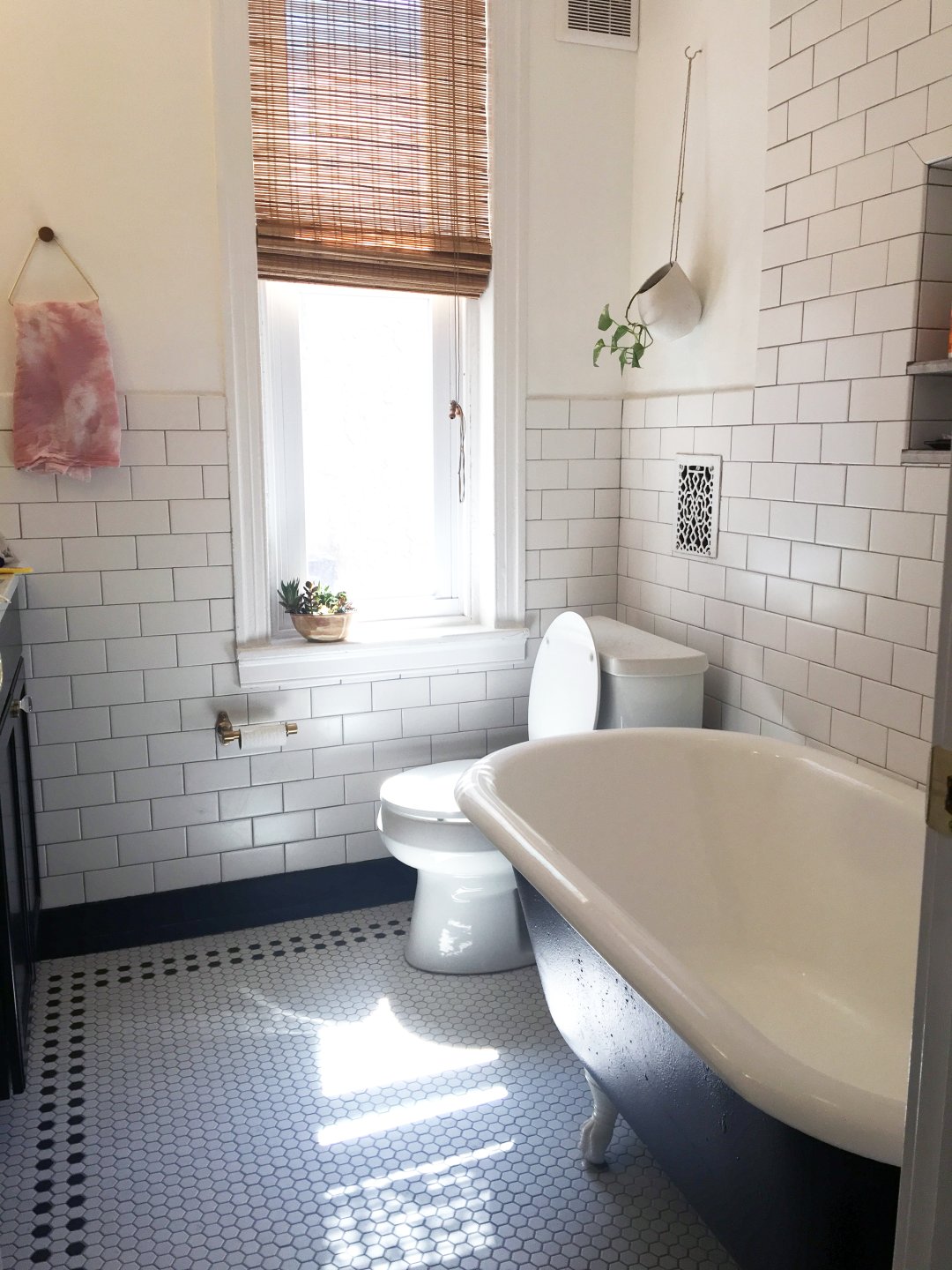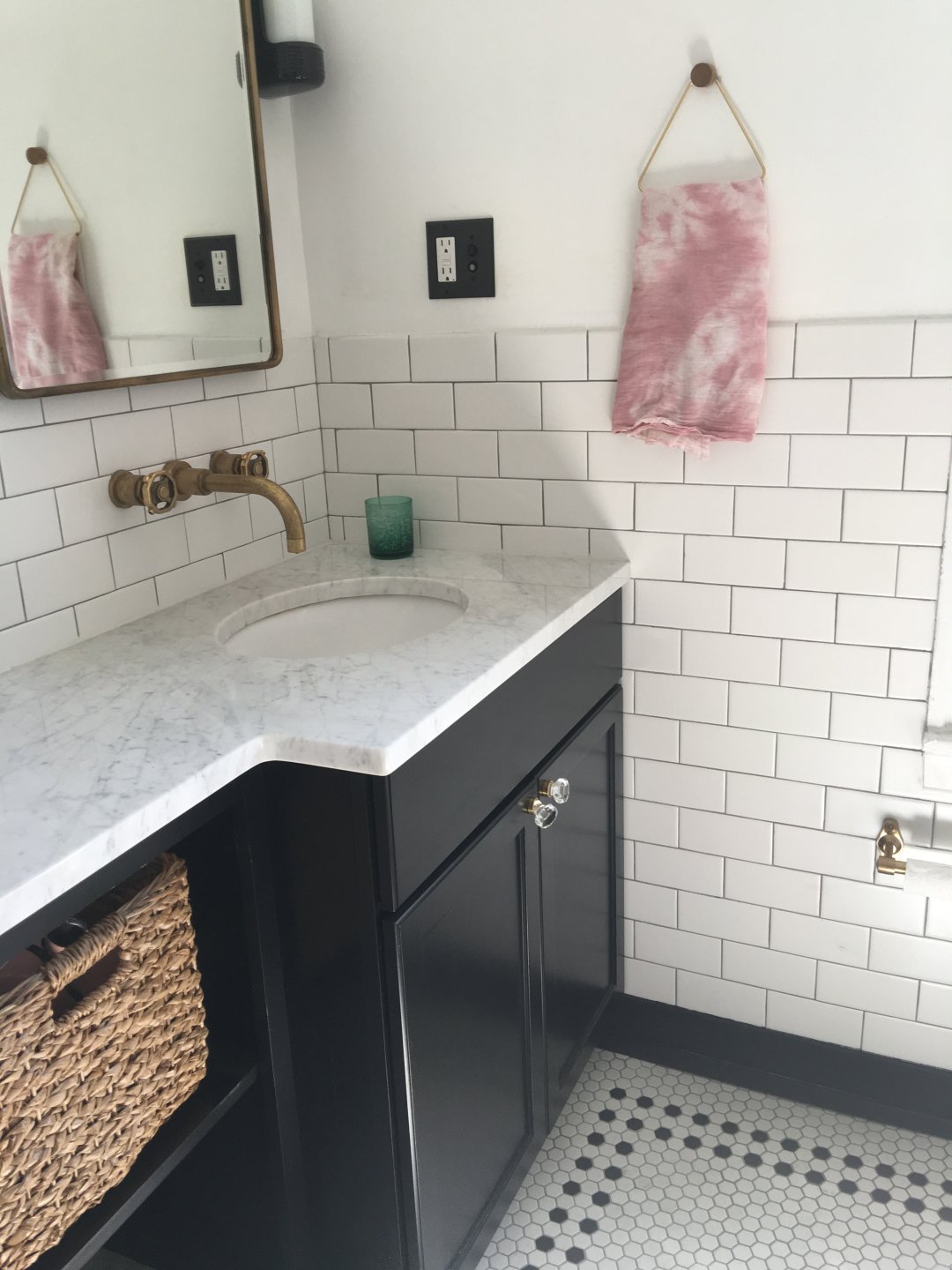 If you want to see more of the bathroom head over to Flora Poste Studio for more details and photos. Thanks Kendra!