Worth the (Road) Trip: The Best Food & Fun Across The Midwest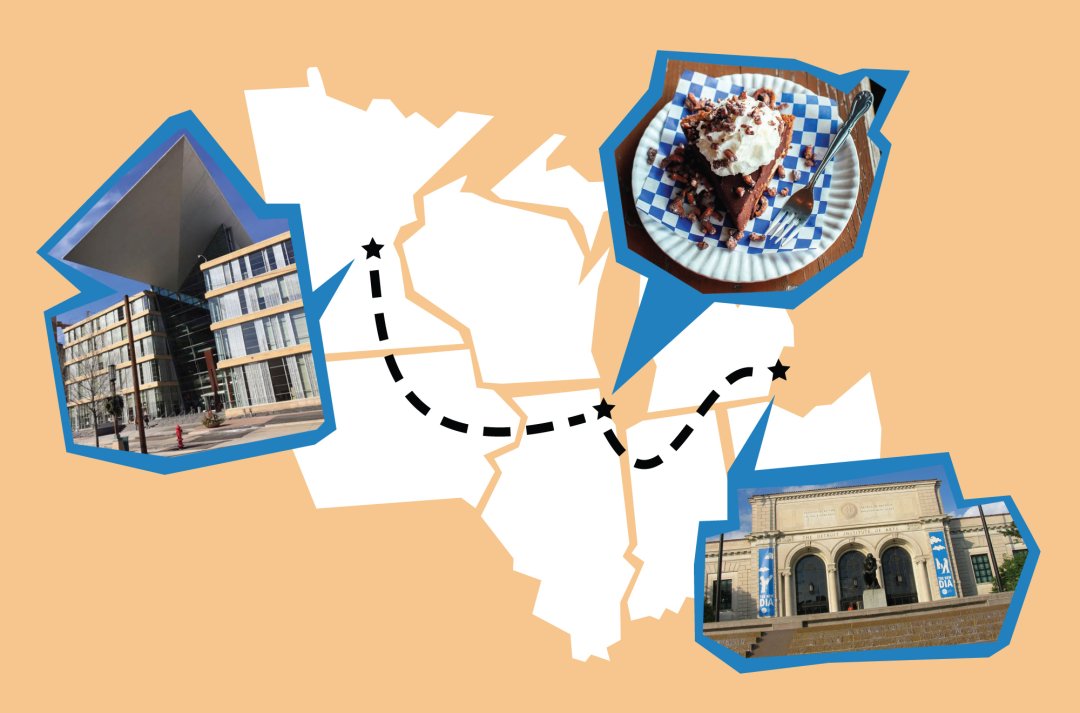 These metropolises of the midwest are hardly flyover country. If you have one of these destinations within driving distance, make a day of it and explore some of both the touristy and the more local sights of these great midwestern towns.
Well-Read and Well-Fed in Minneapolis
Book lovers should make the journey to Minneapolis, if only to see the larger-than-life architecture of the Cesar Pelli designed Hennepin County Library. There's also the Walker Art Center, and more than enough great restaurants to keep you stuffed.
Live Like a Local in Chicago
In case you feel like you've seen all there is to see in Chicago—the Art Institute, Millennium Park—just know, there's more. At the very least, take a jaunt to Logan Square to live like a local by exploring some of wedding photographer Anna Zajac's great finds.
Take in the Arts Scene of Detroit
The motor city gets a bad rap these days, but rest assured there's still a lot of soul in this great American town. From the art hanging in museums—like the Detroit Institute of Arts—to the street art all over the city, Detroit should be at the top of every art lover's list.