A 10 Ton Ice Block Sculpture Pops Up in Seattle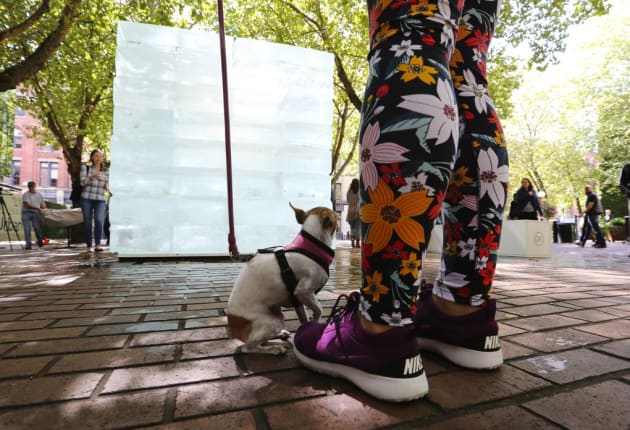 (Image credit: Alan Berner/The Seattle Times)
In Seattle's Occidental Square, a new installation is cold—really cold. A giant ice cube went up yesterday as part of the Seattle Design Festival.
(Image credit: Alan Berner/The Seattle Times)
Created by architecture firm Olson Kundig, the work is an eighty-inch cube made from 64 smaller ice blocks, weighing ten tons in all. The temporary installation "showcases the stages of the natural water cycle as the ice shifts from opaque to translucent," melts, and eventually evaporates.
People are speculating how long it will take for the solid block to melt—though weather and temperature play a big part in its progress toward puddledom.