Best Black-Out Curtain Options?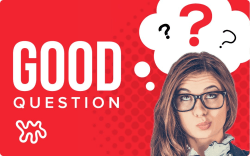 (Image credit: Apartment Therapy)
Q: I recently moved into an apartment I love in a new high-rise building. The one downside: the bedroom window is very large, about 10.5' by 10.5'. It takes up a whole wall of the bedroom, which is very small, and it floods the bedroom with light at night and in the early morning, making it hard to sleep. Across from the window is a master closet with mirrored doors, which makes the room seem even brighter. I tried to fix the problem with a large black-out roller blind, mounted wall-to-wall instead of inside the window frame, but light still seeps in above the top and sides of the blind and wakes me up. I've been sleeping in an eye-mask every night, which helps, but it often slips off in the night and then I wake up.
(Image credit: Submitted by Lilian)
Does anyone have good ideas for blocking even more of the light coming in the window, or darkening the bedroom? Here are some things I've considered:
Getting someone to come in and install a custom cornice and blackout curtains, in addition to the roller blind (surely very expensive?)
Buying readymade black-out curtains and hanging them on either side of the window, to shut out some but not all of the light (cheaper, but not as effective)...perhaps some of these from West Elm.
Lining the top 2-3' of the window with foam, foil, or other cheap black-out materials (not so attractive, and how much would it help?)
Painting the rest of the room with a dark, matte color, to cut down on reflected light...I've admired Farrow and Ball paints for years and am considering Hague Blue, especially since I'd apparently need only one gallon to do the whole room. I could even paint the ceiling.
Something else that hasn't occurred to me yet?
—Sent by Lilian
Editor: Congrats on the new place, Lilian! Sorry it's getting in the way of your beauty sleep. Carrie wrote a black-out curtain post that you might find helpful, and I'm sure the AT audience has plenty of advice! Leave your sleep boosting and light blocking suggestions for Lilian in the comments y'all- thanks!
• Have a question for our community? Send us yours with a photo or two attached (questions with photos get answered first).
Apartment Therapy supports our readers with carefully chosen product recommendations to improve life at home. You support us through our independently chosen links, many of which earn us a commission.