Best Curtains for a Sliding Door?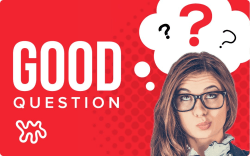 (Image credit: Apartment Therapy)
Q: My husband and I recently moved into a new apartment, and we are trying to figure out window treatments for our living room. We have a sliding door out to our balcony and a window next to it. The sliding door is not centered to the wall which drives me a little crazy.
(Image credit: Submitted by Cristina )
We currently have white wood blinds in the small window, but what should we do about the sliding door? While there is nice foliage in front of the balcony we wouldn't mind a little more privacy since it faces the main road.
(Image credit: Submitted by Cristina )
Do we center a curtain to the sliding door? Or to the wall,even if it slightly overlaps the smaller window? — Sent by Cristina
Editor: Leave your suggestions for Cristina in the comments - thanks!
• Have a question for our community? Send us yours with a photo or two attached (questions with photos get answered first).