Catch Some ZZZs at Dubai's Nap Bar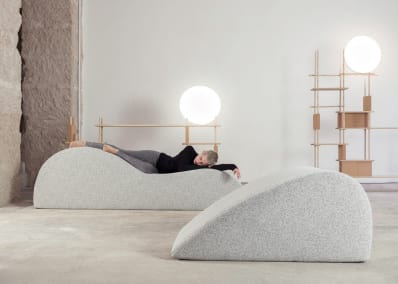 (Image credit: Smarin)
Replace your midday coffee break with a nap break. French furniture brand Smarin has set up a nap bar in Dubai, featuring their Dune chairs.
Created for Design Days Dubai and Art Dubai, the warehouse space is outfitted differently-shaped loungers that are made of varying densities of foam, so some spots are firmer than others.
If you can get over snoozing in a room with strangers, swing by the Nap Bar from March 9 through 31.