Cheap & Green Kitchen Renovation The New York Times 4.10.08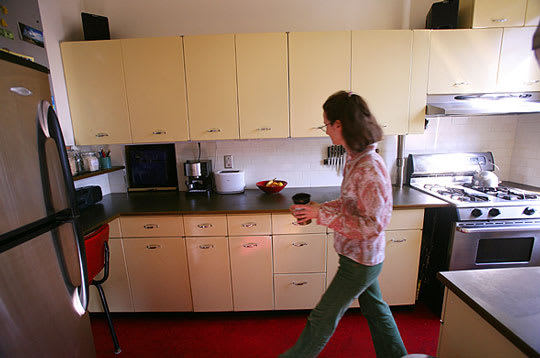 No stranger to extravagant taste, The New York Times helps keep it real this week with a story on the low-budget kitchen renovation of Brooklyn Heights resident Katherine Belsey Davis. Spending just over $10,000 on the new kitchen, Davis shares some of her sources for appliances, cabinets, countertops and floor...
In addition to Craigslist savvy, Davis bought some items new from Build It Green and Home Depot. Read all about it: Leftovers, Yes, but Perfectly Crisp.

Originally posted by Aaron on AT:NY.