Crate & Barrel's New Partnership is Great News for Vinyl Lovers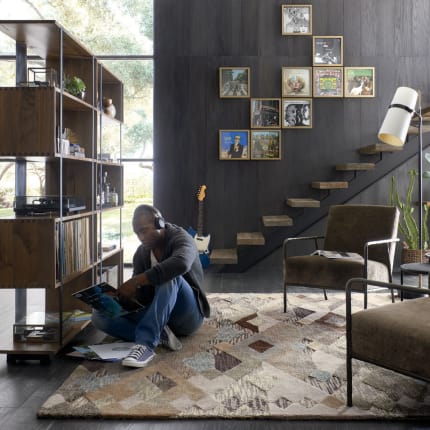 (Image credit: Courtesy Crate & Barrel)
Audiophiles, time to geek out. This week, Crate & Barrel announced The Listening Room, a collection that includes furniture, audio equipment, and a collection of classic albums on vinyl in partnership with Capitol Records.
Available in stores an online starting in September, the Listening Room includes U-Turn Audio's Orbit Plus Turntable and Audioengine A2+ Speakers, Bowers & Wilkins P5 Wireless Headphones, vinyl storage solutions, arm chairs and rugs, and decorative accessories.
(Image credit: Courtesy Crate & Barrel)
The collaboration coincides with Capitol Records' 75th Anniversary Collection, a limited release of 75 remastered vinyl recordings, including Abbey Road, Pet Sounds, and Judy Garland Live at Carnegie Hall.