Dark Room? This Genius Gadget Adds Actual Sunshine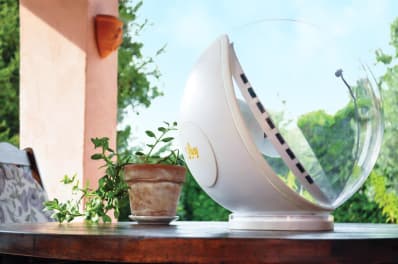 (Image credit: Solenica)
When you're low on sunlight, you can also be low on energy, vitamin D, and even sleep. Darkness be damned because now, there's a nifty new portable lighting system that literally lets the sun shine in.
Lucy is a solar-powered gadget that's a (less elaborate, but no less impressive) modern version of that tomb of mirrors scene from The Mummy; it follows the sun all day and reflects its rays to a spot or room where you need more light.
If your room is truly dark but you have a place outside to put it, Lucy is weather resistant, too. In optimal sunlight, it can brighten a 500 square foot room.
See Lucy in action:
Just launched to the public today, Lucy has already exceeded its goal on Indiegogo. Lucy is available for preorder starting at $199.