Decorating A Blank Space? 5 Ways To Get Started On The Right Foot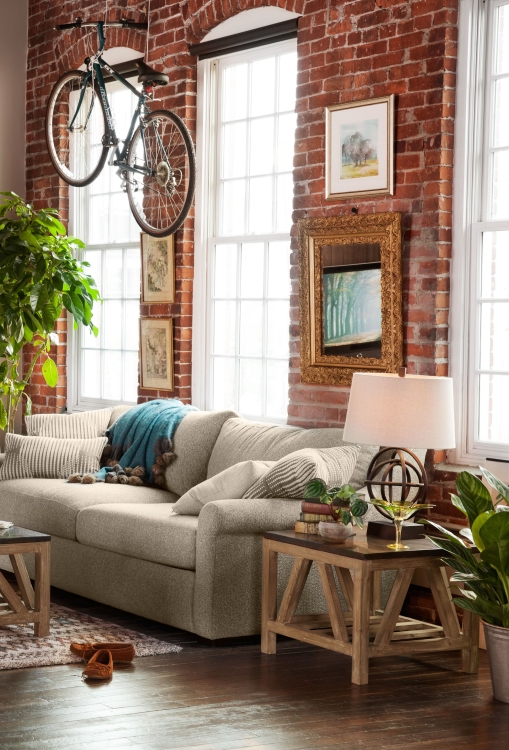 Last spring, I moved into my first grownup apartment. No dorm furniture, no sad leftovers from a previous roomie and no hand-me-downs… just me and 538 gloriously empty square feet. The prospect of decorating all that space in a way I would be happy with for many years to come? Paralyzing. But I filled that blank space faster that Taylor Swift could write a song about it. Here's How:
1. Define Your Space
Coming up with a list of "feel" words is a great place to start when working with a blank space. How do you want this room to feel when it's done? Lofty? Cozy? Energizing? Keep this list close at hand and whenever you're considering a paint color, pattern or piece for this space, ask yourself if it fits the feel.
2. Pick a Palette
Based on your buzzwords, pick an overall color palette to stick to throughout the space. Use the 80/20 rule: 80% of the room's color should be neutral and the other 20% should be colorful for a balanced look.
3. Be Honest About Your Lifestyle
It may seem obvious, but taking some time to get your priorities in check before making any big purchases will save lots of time and effort in the long run. Sure that little loveseat is adorable, but will it be practical when you're hosting a cocktail party for 20?
4. Take Advantage of Freebies
There are a ton of free guides out there. Whether you're selecting a sectional or setting up your dining room, there's plenty of information to help you make the right choice.
5. Give Yourself Some Time
This was the hardest lesson to learn. It can be frustrating not finding the perfect piece right away, but you don't have to furnish your entire space in a month, two months or even three. Begin with the bare necessities and give yourself some time to fill in the rest. Inspiration (and deals) will show up when you least expect.
Visit American Signature Furniture's Blog For More Inspiration, Ideas and Advice