Entryway Inspiration: Bold Up Your Door!
How nice would it be to have a proper foyer where you could arrange a chaise longue, side table, and dramatic portrait of yourself in pearls? And now that we've given you sufficient entryway envy, let's say you need something a little more 99 Percent.
Everyone enters and exits their homes through their front door regardless of square footage. If your entryway is small, you can still make a big statement by going bold. With a quart or two of bright, cheerful color and a roll (or two — because we don't always nail it on the first try) of painters tape, you can make your door an inviting exclamation point to welcome you home or send you out in the world.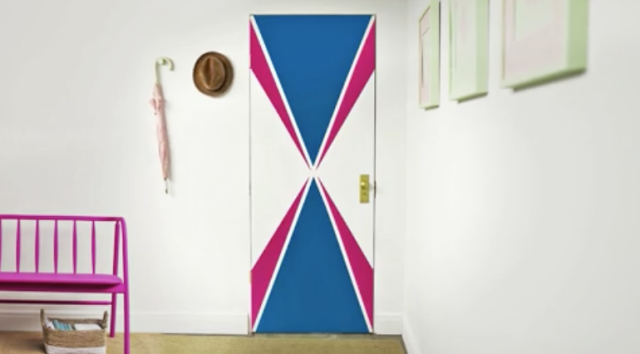 (Image credit: Sherwin-Williams)
We used some punchy color schemes to paint our own door using Sherwin-Williams paints. Watch the video above, and feel free to steal our work. Heck, we'll even give you the colors...
(Image credit: Sherwin-Williams)
Find your neighborhood Sherwin-Williams paint store at sherwin-williams.com, make some creative choices, and show us what you come up with!