Entryway Inspiration: The Colors of Life
One of the themes we've seen emerge is how many of you are adapting your entryways according to your lives right now. As we grow up and create families and watch our families grow up in turn, our style grows with us.
Mud boots get bigger, coat hooks get higher. Pastels get bolder, bolds get more sophisticated. Then, the same door that brought baby in becomes the door that sends the grad out. All the while, the entryway does its humble duty of collecting your outside junk from getting too far inside while also holding onto the things you need to walk out of the door.
The video above shows how we changed an entryway's mood to reflect where its inhabitants are in their lives. For each of three stages — Little Kid, Big Kid, and College-Bound — we used a new Sherwin-Williams palette of base and highlights. A lot of your submissions are variations on this theme. Cooler color schemes set a calming mood for the chaotic early years; bolder choices develop as the little ones learn how to keep their lives orderly by themselves.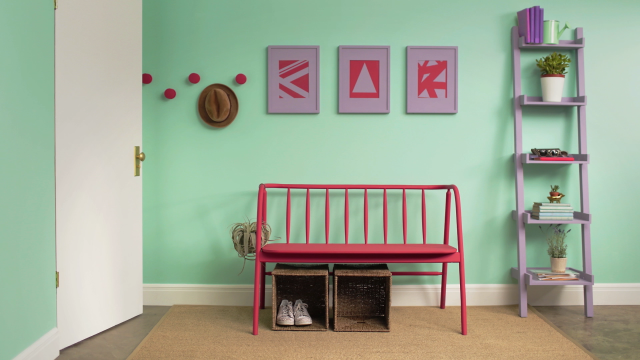 Find your neighborhood Sherwin-Williams paint store at sherwin-williams.com.