Heat Wave Relief: Here's a Panda Eating a Popsicle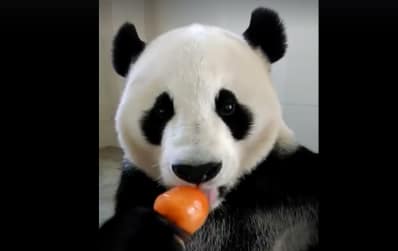 (Image credit: via Shanghaiist)
It's a hot one this week. Few in the US will escape the extreme high temperatures, and it's a scorcher in the UK, too. If you find yourself in a pool of sweat, you can at least comfort yourself by watching this adorable panda, enjoying its icy treat.
The video, uploaded Sunday by a woman in Sichuan territory who cares for pandas, and has been making the rounds on Chinese social network Weibo. It's just the distraction we needed from the heat. Just look at this guy go at a carrot popsicle.
If this cutie has inspired you to enjoy a chilly treat, check out Kitchn for watermelon, breakfast, and even beer varieties.
h/t Shanghaiist