Here's What People Think About Pantone's Color of the Year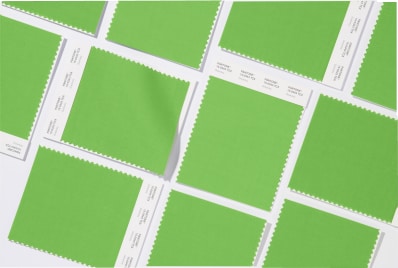 (Image credit: Pantone)
On Thursday, Pantone announced Greenery as the Color of the Year 2017, and publications, brands, and people from across the globe have since taken to the internet to share their opinions on the new reigning hue. Colors are so steeped in personal preference, that it's no surprise that—like every year—there are the people that love it and the people that don't. We rounded up some reader comments and reactions from across the web to see what everyone are saying about the leafy shade of the moment.
The good:
@pantone great choice & great timing to re-inforce the importance of nature! 🌱🌱🌱

— Matt Jacques (@MattJacques) December 8, 2016
The not so good:
@pantone pic.twitter.com/NXQ3y0LHMb

— Matt (@Tohomito) December 8, 2016
.@pantone pic.twitter.com/GFYXmfEVMs

— Aaron Zeta Jones (@_a_p_j) December 8, 2016
But how about for interiors?
Def went to college w/ ppl who thought "greenery" was the color of the year every year. //t.co/KD72OuMoHl cc: @voguemagazine @pantone

— Jonathan Adler (@jonathanadler) December 9, 2016
Perhaps it looks familiar?
@pantone Looks like artificial grass.

— Cllr Jon Burke (@jonburkeUK) December 8, 2016
So much love for the 2017 #ColorOfTheYear! 😉 pic.twitter.com/doV4nrPlJG

— NESTLÉ KIT KAT (@kitkat_ph) December 9, 2016
Hey, that #ColoroftheYear looks kinda familiar... 😀💚 pic.twitter.com/9PmG5oYzXk

— The Sims (@TheSims) December 8, 2016
Green has been our signature color for years. #ColoroftheYear #Greenery pic.twitter.com/QvHSvMaWJY

— Patrón Tequila (@Patron) December 8, 2016
@pantone @LaganjaEstranja pic.twitter.com/qexbTF9Nr8

— Ryan Swinney (@ryswinney) December 8, 2016