How Do I Reflect My Style Despite All My Boyfriend's Dark Furniture?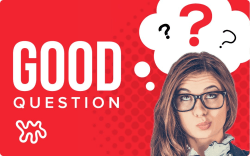 Q: Help! I moved in with my boyfriend and am drowning in all of his masculine furniture. He bought matching black bedroom and living room furniture 5 years ago, right before we started dating. It's relatively new and nice, so replacing it isn't an option. But everything is black wood! And dark brown couches! I can't take all this dark furniture anymore, but don't have the money to replace it (it's definitely still good, so it doesn't need to be)...
I'm considering getting the couches reupholstered to a lighter color (and adding colorful throw pillows), but do you have any suggestions on the furniture? I'm talking side tables, coffee table, TV stand, nightstands, dresser... Thank you! -Sent by Too Much
Editor: This letter writer doesn't go into great detail as to their own style and preferences, but I'm sure you all can still come up with some good tips for how to work with a home full of matching black and brown furniture. Thanks!
• Have a question for our community? Send us yours with a photo or two attached (questions with photos get answered first).