5 Fetch Products That Celebrate Mean Girls Day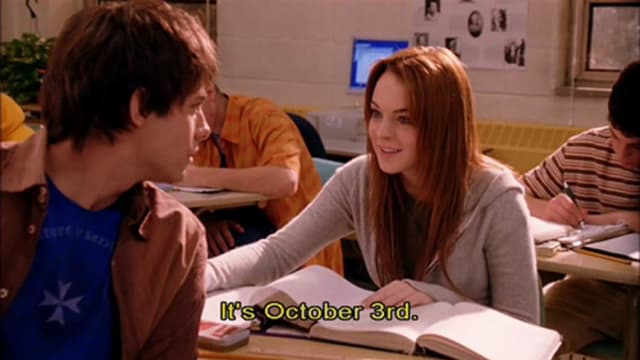 (Image credit: Paramount Pictures)
On October 3rd, Aaron Samuels asked Cady Heron what day it was. And thus, Mean Girls Day was born. The 2004 teen classic written by Tina Fey is chock full of quotable lines that are still grool, even 12 years later. So get in loser, we're going shopping—for Mean Girls merch.
(Image credit: Etsy seller thecarboncrusader)
These pencils are like, really pretty.
Walmart has a Mean Girls bundle featuring Cady, Regina, Karen and a protective display case. Sorry, you'll have to buy Gretchen separately (I don't think her father, the inventor of Toaster Strudel, would be too pleased with this).
(Image credit: Etsy seller Heartificial)
When someone has a lot of feelings, but it is not the time or the place. But a cake full of rainbows and smiles still sounds good.
Target has this Plastics lunch rule on straight size tanks, as well. PSA: October 3, 2018 is a Wednesday, so snag this now or you can't sit with us.
(Image credit: Etsy seller Fullcirclewear)
What's the cool jams? Happy Hour is from 4 to 6.