Solar Harvest: A Green Showhouse The New York Times 3.26.08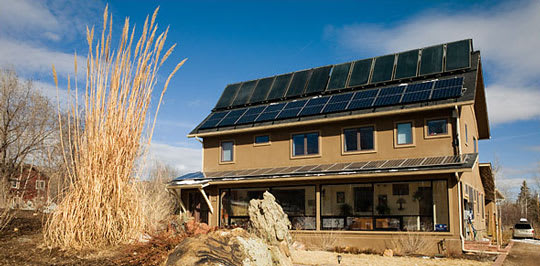 Yesterday's Business section of The New York Times looked at Boulder, Colorado resident Eric Doub who is the owner of Ecofutures Building. The company specializes in design-build projects that implement energy-efficient systems into new construction and existing buildings. The story focuses on his personal home that acts as a show home for his company. The home is energy neutral (net-zero energy) — producing more energy than it uses...
Any readers interested in sustainability and how local laws can promote green building will find this story interesting. The complete story and Audio Slideshow: The Showhouse That Sustainability Built.
(Pics: Kevin Moloney)
Originally posted by Aaron on AT:NY.