This Site Lets Your Kids Wear Their Artwork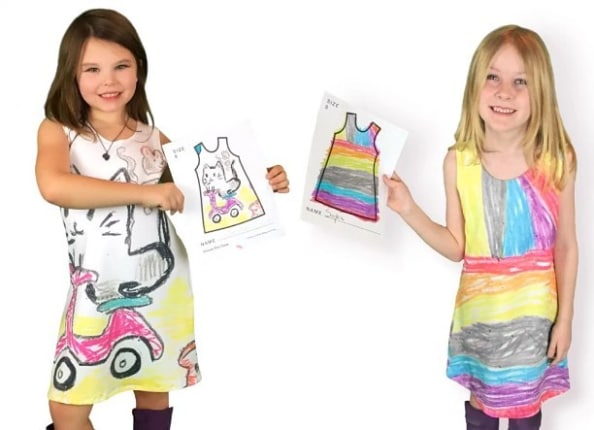 (Image credit: Picture This Clothing)
Here's a new way to display your kid's drawings: on their clothes. Picture This is a new company that takes their artwork and turns it into a fashion statement.
Whether or not your kid is a future Project Runway Junior contestant, we think they'd be into wearing clothes they designed. Just have your pint-sized Picasso draw in the coloring page, send it back to Picture This, and soon you'll have a real life version of their fashion creation. You can even order them in doll-sized versions, too.
Currently, there's only a dress pattern, but the company just launched the service a few weeks ago, and said more designs are on the way if there's demand for it. So if your kid isn't into dresses, there are other ways to bring their art to life.