You Have to See This: Cloud-Shaped Speaker That (Really!) Floats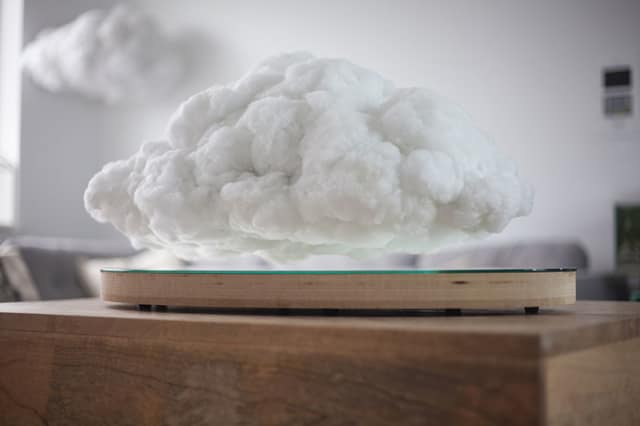 (Image credit: Crealev)
Head in the clouds? Come back down to Earth, because we found one that can play your music. Making Weather is a levitating bluetooth speaker that will prove you really don't know clouds at all.
Designed by Richard Clarkson Studio combined with innovative levitation technology from Crealev, the speaker uses magnets to float above a platform. And if that wasn't cool enough, the cloud rotates and flashes "lightning" in tune to your music.
Check out Making Weather in action:
Unfortunately, the speaker is currently only a prototype, and there ain't no sunshine 'til we can have one ourselves.
h/t Contemporist