This Is the Gift We're Giving Everyone This Year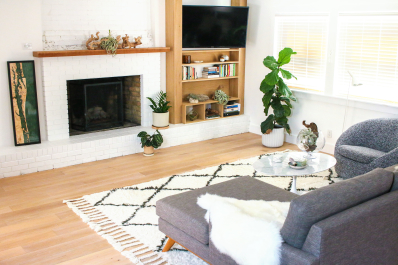 (Image credit: Air Plant Shop)
What do you call a plant that's low-maintenance, affordable, and available in a stunning array of sculptural shapes and showstopping colors? The perfect gift.
Our houseplant policy is simple—greenery on every available surface, please—and air plants oblige beautifully. These airborne beauties (Tillandsia, technically) thrive in hanging terrariums, atop windowsills, on slabs of driftwood, and most anywhere in between. That plant-of-all-trades quality makes them ideal for holiday presents that folks will actually, you know, want in their homes. (Looking at you, novelty stocking stuffers.) Best yet, you can buy for everyone in one fell swoop at Air Plant Shop.
Use the code GIVEAIRPLANTS for 10% off your whole order!
(Image credit: Air Plant Shop)
From wistful East Coast gardeners to SoCal pals with boho abodes, who doesn't want a little natural cheer this time of year? Air Plant Shop is an expert in all things air plant, from seed to style: They offer a huge variety of unique species, as well as chic display options like driftwood, terrariums, and hanging pendants. And it's all shipped easily to anywhere in the U.S. and Puerto Rico... no matter how cold it is at the destination.
In fact, we think this family business is so great that we here at Apartment Therapy are giving these air plants as our company gifts this year! They make bulk and wholesale orders a breeze, and we love knowing that Air Plant Shop seeks out sustainably-sourced plants and environmentally-conscious growers. Plus, $1 of every order goes to their partnership with Pencils of Promise to build schools in Guatemala—they're already on to their second school.
Gifts that look good and do good? That's the easiest decision we'll make all season.
Shop Air Plant Shop's full selection of air plants and displays, and use the promo code GIVEAIRPLANTS to get 10% off your entire purchase!
This post is sponsored by Air Plant Shop and was created by Apartment Therapy Creative Studio.
Thank you for supporting the brands that make Apartment Therapy possible.