The Roomba That Will Remember To Vacuum For You is Under $300 Today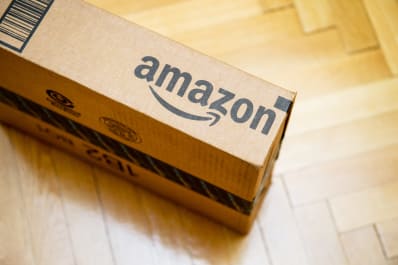 (Image credit: Hadrian/Shutterstock)
There are some household chores that, for whatever reason, we can harbor a deep personal hatred for. For some people, folding clothes or doing dishes can be relaxing, and for others feel like literal torture. If you are one of those people who feels that way about vacuuming, we have the deal for you. (If you're one of those people who actually truly loves vacuuming, congrats, and what's your secret?)
For today only, Amazon is having a deal on Certified Refurbished iRobot Roomba 860 vacuums. For context, newer models can cost as much as $899, while certified refurbished models typically go for $449. Today's deal is 38 percent off of that already lower price—$280 for a home necessity that typically costs hundreds more!
Purchasing certified refurbished models is a smart way to save money on expensive household items, and Amazon is full of them. Each product is professionally inspected and tested by an Amazon qualified supplier to ensure that it has minimal signs of wear and looks like new. Plus, these Roombas are backed by a 90-day warranty, so you can purchase with no worries.
So what do you get with the 860 model? A robot that will do the hard work of cleaning for you, and can even sense obstacles like walls, cliffs, and curtains to navigate your place for a better clean. The 860 also has an Auto-Adjust cleaning head that reacts to different floor surfaces, allowing it to clean both carpet and hard floors. Plus, if you feel like you already have a million other things to think about, the Roomba is truly a lifesaver. Not only does the 860 re-dock itself to charge, but it also has scheduling capabilities, giving you one less daily chore to worry about. (You do have to remember to empty the bin as needed, but knowing your Roomba can take care of cleaning while you're at work is a great feeling.)
As the proud owner of a Roomba, I've found that daily use will never replace the occasional deep clean, but does make carpets and floors look cleaner for longer. (For proof, the amount of debris gathered in the bin tends to go down over time with regular use.) For homes that require more frequent cleaning, like people with pets, it's also a huge time saver and a lot more realistic than remembering to lug out a traditional vacuum out of storage.
But even non-pet owners can enjoy the feeling of pressing a button and having a hated task taken care of. Now if only that wardrobe that folds your laundry for you could go on sale, too.
This story was originally published on August 16, 2018. It has been updated to reflect current sales prices.
Apartment Therapy supports our readers with carefully chosen product recommendations to improve life at home. You support us through our independently chosen links, many of which earn us a commission.