7 Celebrities Who've Bought Homes for Dear Old Mom and Dad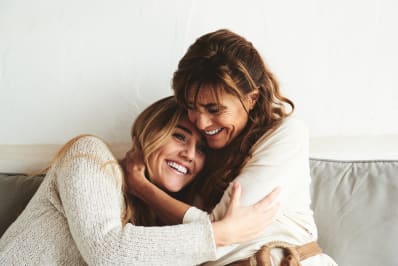 (Image credit: Guille Faingold/Stocksy)
While it might be viewed as the ultimate power move, some of Hollywood's biggest stars think sharing the good life with their parents is the best part of making it big. Here are some of Tinseltown's biggest names who shelled out serious bucks to give their parents the digs they deserve:
Beyoncé
When you're Beyoncé Knowles, dropping a million dollars here and there doesn't even put a dent in your wallet. So when Mrs. Carter dropped $6 million on an opulent mansion for her mother Tina Knowles back in 2013, it didn't surprise anyone. The castle-like spread in the Knowles family's hometown of Houston featured grand amenities like a mirrored elevator, cast-stone columns, and malachite inlays.
Taylor Swift
She may own homes on both coasts, but Taylor Swift maintains her southern roots. The singer/songwriter/squad leader purchased her parents a $2.5 million estate in their hometown of Nashville, Tennessee, back in 2011. Located in the highly-coveted Northumberland Estates, the historic property is said to be located near the home of Keith Urban and Nicole Kidman. See photos of the home on the Daily Mail.
Rihanna
It's one thing to buy your mom a house. It's another to surprise her with a five-bedroom mansion in front of Oprah Winfrey. But that's just what Rihanna did back in 2012 on an episode of Oprah's Next Chapter. RiRi told her mom Monica Braithwaite that they were going to the house to do an interview, but then revealed on camera that the ritzy spread was actually a gift for mom.
Travis Scott
His girlfriend Kylie Jenner may have almost a billion dollars of her own, but rapper Travis Scott is still a big spender in his own right. Back in 2016, Scott surprised his family on Christmas with an extravagant new home. "Merry Christmas. Gave my family a present I been working on my whole life. A home. Very thankful. Watch Insta story for they reaction," he wrote. The property included this luxe swimming pool with waterfall features and tropical plants.
Dakota Fanning
Sometimes you reach the A-list before you're even old enough to buy a lottery ticket. That's the case for actress Dakota Fanning, who purchased her family home for $1.325 million back in 2003. Of course, Dakota is now 24 years old and considered silver screen royalty, and the Fanning fam have since moved out of the home, which hit the market last year.
Justin Bieber
(Image credit: Jason Merritt/Getty Images)
Before he was set to wed Hailey Baldwin, Justin Bieber was just another Canadian crooner. But the "Baby" singer has made some pretty adult purchases in his youth—including an $850,000 home in Ontario for his dad and half-siblings in 2013. The wood and stone cabin is a spacious, yet rustic, getaway tucked in the Canadian woods. See photos on the Daily Mail.
Saquon Barkley
New York Giants running back Saquon Barkley may be a rookie, but he's got the good taste of a veteran player. Just last month, Barkley posted on his social media that buying a home for his mom and dad was "Something I promised my parents, ever since I was a young kid." And he has excellent taste, because the 3,355-square-foot home is a four-bed, three-bath beauty in Pennsylvania.