SNL's 'House Hunters' Skit Hilariously Mocks the HGTV Fave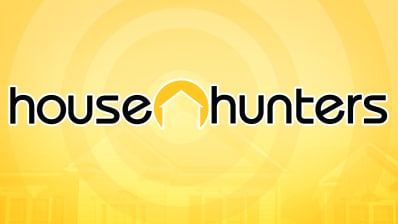 (Image credit: HGTV)
We've previously identified Liev Schreiber as the owner of one the most stunning celebrity kitchens. But when he was searching for a home, the process probably went nothing like this hilariously awkward "Saturday Night Live" "House Hunters" spoof in which the "Ray Donovan" actor recently starred alongside comedian Leslie Jones.
In the parody of the hit HGTV show, the duo played an uber enthusiastic house hunting couple in search of a home that meets their criteria, more specifically one that has a big yard, a gas stove and plenty of charm. Unfortunately, the homes they had to choose from appeared to be the polar opposite of charming, each for its own special wacky reason.
For instance, one move-in ready, split level-home with granite countertops and enough space to house a man cave almost made the cut, except for the fact that it was an entire five cents over budget, plus the couple didn't exactly view the absence of windows as an unconventional yet effective form of break-in prevention, so they moved on.
Unfortunately, the other options weren't much better, but that somehow failed to dampen the quirky couple's gleeful attitude. The only thing that stood between them and a ranch-style residence with ample closet space was its vertical floors (!). Later on, the couple cheerfully opted out of a split-level ranch with towel bars all over the place (yes, you can actually have too many), a furnished man cave with stained chairs (yuck), a literal package of Hidden Valley Ranch with its salad "neighbor," an invisible house (rooftop cat included) and an abandoned crib overrun with Australian vampires and the presence of Schreiber's equally giddy sister.
Overall, this mockery of the popular home-shopping series was likely a huge hit with fans of Schreiber, Jones and "SNL" in general, but those of you who love to hate-watch House Hunters were probably the most pleased crowd of all.