The 3 Books Sarah Jessica Parker Is Obsessed With This Summer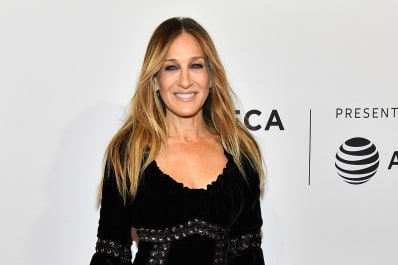 (Image credit: Dia Dipasupil/Getty Images)
It's almost August, which means your time for reading leisurely by pools or on beaches is almost over. I hate to be the bearer of bad news, but on the plus side, one of our favorite celebrity bookworms just posted on Instagram about three new female-authored books that look like the perfect vacation reads.
Sarah Jessica Parker offered a glowing recommendation for all three books in her stack. She wrote: "All women authors who are most assuredly worth your time and, I must say, read back to back an exciting bundle and robust testimony to the accumulating list of very special female voices publishing today from all over the globe."
Parker's imprint at Hogarth Books just published its first novel this year, A Place for Us by Fatima Farheen Mirza. The well-crafted and emotional family saga proves that Parker will lift up female authors with rich cultural backgrounds in her new publishing endeavor.
And now, a little bit about her picks:
Mr. Field, an acclaimed pianist, is in a train crash that injures his wrist and ends his musical career, but also awards him a large sum of money. With it, he purchases an eccentric house in South Africa, and upon moving in, the building seems to intensify his feelings of loss, sadness, and confusion. Is Mr. Field losing his mind, or is the house taking his mind from him?
His Favorites, by Kate Walbert (available 8/14)
Jo is only 15 when a tragic accident kills her best friend, and to escape the pain, she is sent to boarding school. As she processes her trauma, she begins an explicit and damaging relationship with an English instructor, as she is one of his favorite students. Master Aiken's alternating abuse and praise cause Jo to feel even more isolated as she attempts to make sense of her grief.
Vox, by Christina Dalcher (available 8/21)
Fans of dystopia will tear through this novel that imagines a world where women are only allotted 100 words per day (and they're not taught to read or write). The government has even more sinister plans, and they call on Dr. Jean McClellan, a former cognitive linguist, for her expertise.
Apartment Therapy supports our readers with carefully chosen product recommendations to improve life at home. You support us through our independently chosen links, many of which earn us a commission.